Schoology is experiencing a temporary problem, so students trying to log in from home using Schoology links may have had trouble getting into class Tuesday afternoon. To avoid the problem, students should log in directly on AdobeConnect. If your child was marked absent in error, please ignore the absence call. We will make any necessary corrections to attendance.

Metro experienced a power outage on Thursday, April 15 at 12:50pm. Virtual students are asked to wait for further instructions on afternoon classes. We hope the outage will be resolved quickly.

Due to a technical issue impacting access to internet in our building, Metro is moving to a virtual day for Tuesday, April 6. That means students are to remain home and report for their regular Tuesday schedule online; no buses will run and no students should report to the building. We expect the issue to be corrected during business hours tomorrow but did not want students onsite without the ability to connect online for class content while the problem is being resolved. We apologize for any inconvenience, but greatly appreciate your understanding.

Metro Middle School students enjoy the warm spring weather. Racing has become a favorite event during recess.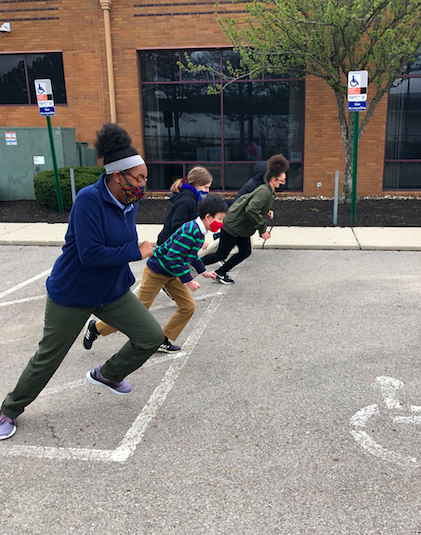 The Metro building was filled with activity and excitement last week as teachers welcomed students for the start of hybrid instruction.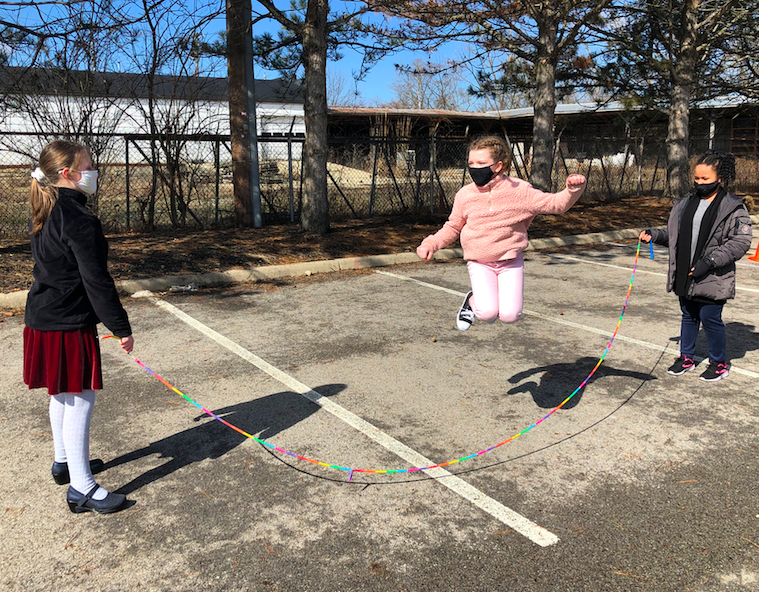 Students in Ms. Tugend's M.S. American Literature class heard from guest speaker Steve Tugend (her father) about how he uses argument to lobby the legislature. Students are in the process of writing letters to their state legislators about social justice laws in Ohio.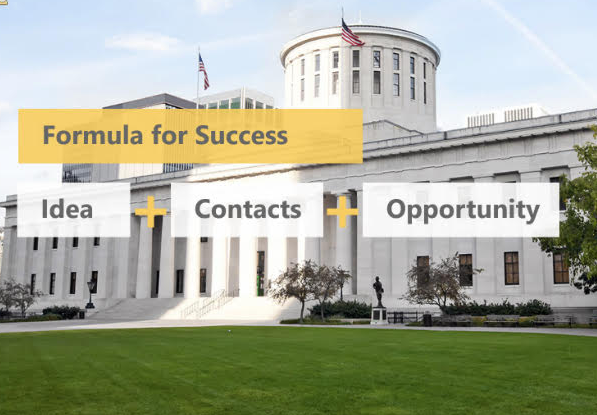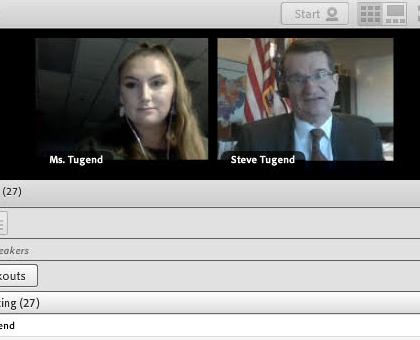 As students begin reporting to Metro for hybrid classes, we want to ensure class sizes are set for the semester and that district bus routes are correct. To that end, no cohort changes will be made as of Friday, March 5. Students will be expected to remain in their cohort group for the rest of the school year. If your child's cohort selection is incorrect in PowerSchool or if you have changed your mind since submitting your preference, please notify your child's principal today! High School: email Mrs. Davis (
davis.14@themetroschool.org
) Middle School: email Ms. Krista (
miller@themetroschool.org
)

Middle school students heard from "Change Makers" Caleb and Jacob Buaful, Metro alumni and current OSU Engineering students who are developing a battery pack, delivery system and mobile app to replace emissions-heavy gas generators as a portable power source.

Metro Middle School students began their Social Justice Design Challenge preparation with insight from guest speaker Dr. Mona, the pediatrician who discovered the Flint, MI water crisis. She inspired students to keep their eyes open for inequalities in the world around them.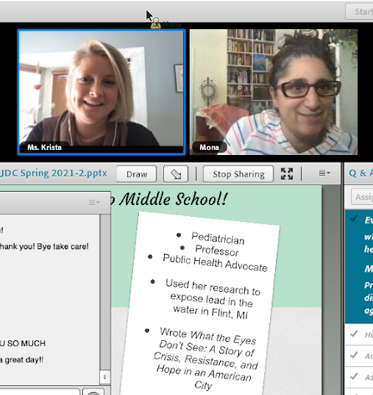 OSU students from the Institute of Industrial & Systems Engineers are offering free ACT tutoring to Metro H.S. students from Feb. 25 through March 25. Sessions will be hosted virtually each Thursday from 4-5pm. Students interested in participating should register here: 
https://forms.gle/dAv82d8v5RfFW7EQ7

The Metro building will be closed today (2/16/21) due to weather. All staff will be working remotely; students are to report for virtual classes on their normal schedule.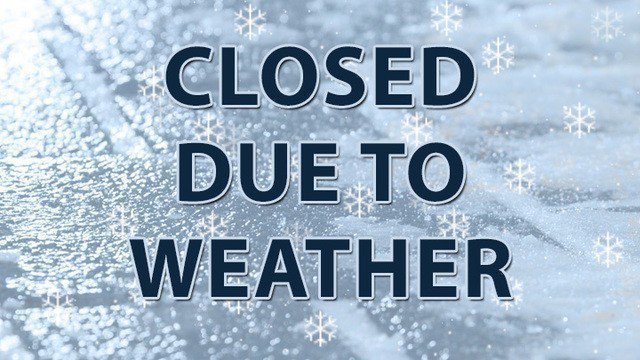 Reminder: Monday, February 15 is an "offline" learning day for students and professional development day for staff. Teachers will be in trainings/meetings during the school day, so rather than logging in to classes on their regular schedule, students are to complete assignments posted on Schoology. Please ensure your child checks Schoology for each of their Monday classes and submits the work required! Once the work is completed, they will be done for the day. Participation on "offline" days is expected as any normal school day.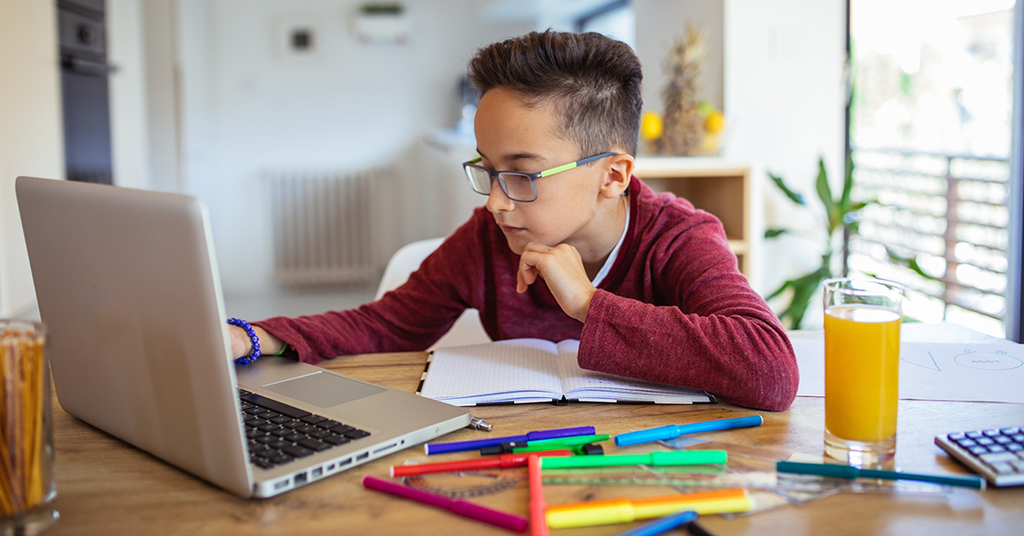 An OSU Literary Journal called "The Cornfield Review" is accepting submissions of art, photography, poetry and prose. Metro students have been published in this journal alongside college students in the past, and you're invited to submit your work for consideration. Students can contact Ms. Beatty (
beatty@themetroschool.org
) for more details if interested.

Friendly February Action Calendar: Daily ideas to show kindness to others all month long!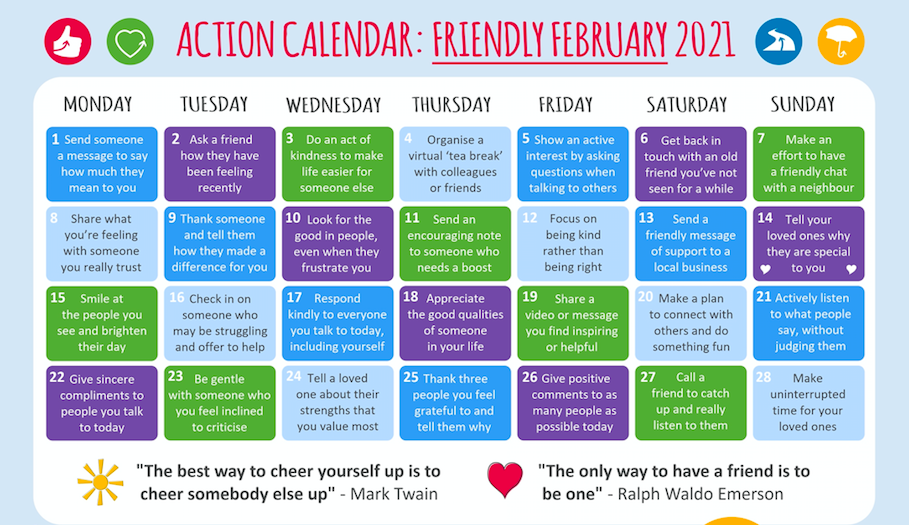 Looking for a school for your rising 6th or 9th grader? Join us for an Information Session 1/30, 2/9 or 2/11 to learn more about what Metro has to offer! Visit us at
www.themetroschool.org
for meeting times and links (on the "Admissions Information" page).

Students in Ms. Beatty's English 12 class are making use of the "Dear English Teacher" blog to publish letters advocating for a more diverse ELA curriculum. You can read weekly posts at
https://dearenglishteacher.com/blog/

Interested in applying to Metro Schools? Join us for an online Information Session to learn more about our programs! Visit the Admissions Information page on our website for meeting details.