SUMMER CAMPS & ACTIVITIES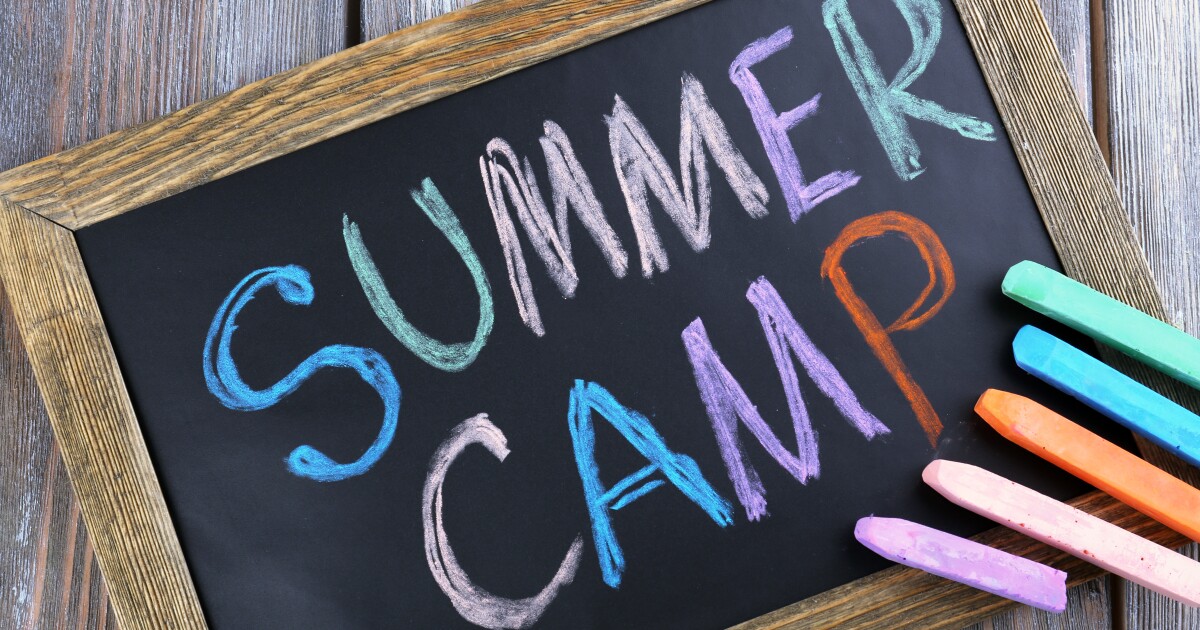 A list of summer offerings is provided as a service to families and should not be interpreted as an endorsement of the programs. Please use the links provided to find information about application deadlines, requirements and related costs.
Summer Camp Guide: A list of national, state and local opportunities for middle and high school students compiled by Metro's school counselors: https://docs.google.com/document/d/1bvYMiPih55oNoiSjNi21oTPGbVhu8rBRxudwdvwldYs/edit?usp=sharing
City of Columbus: Check for program updates at https://columbusrecparks.com/community/schoolsout/
Columbus State Community College: https://www.cscc.edu/community/summer-camps/
Camp Architecture: The Center for Architecture and Design (CFAD) offers a High School Design Studio program for students interested in architecture and design related fields. Visit https://www.columbuscfad.org/camp-architecture/about/ for details.
Camp CAR: High school students interested in automotive engineering are encouraged to apply for a free summer camp at OSU's Center for Automotive Research (CAR). The camp is July 26-29; application deadline is April 4. Visit their website for details: https://car.osu.edu/camp-car
CAP4Kids: Visit https://cap4kids.org/columbus/after-school-camps/science-and-technology-programs/ for a list of STEM summer activities for a variety of ages and areas of interest!
College of Wooster M.S. STEM Camp: Buckeye Women in Science, Engineering, and Research (B-WISER) is an educational partnership of The College of Wooster and the Martha Holden Jennings Foundation that offers a week-long residential camp for 7th & 8th grade girls. The camp will be at The College of Wooster campus June 12-17 and provides hands-on experience in physics, chemistry, geology, biology, mechanical model construction and LEGO® robotics. Application deadline is April 20. Visit https://bwiser.spaces.wooster.edu/ for more information.
HER Summer Coding Camps: 3D design and animation teaches students the skills needed to design in a 3D space. They will learn to create 3D dimensional objects, characters, and environments with a focus on solid surface modeling for video game and animation assets. Students will then animate these structures through the use of rigging and keyframing. All of these will be completed using Blender, a free and open source software that is used by many video game companies, including Ubisoft. For grades 7-12. Click here to register.
Meta's Engineer for the Week: Students in grades 5-12 learn beginner-friendly coding and build a final project for a social issue they care about. Click here to learn more.
Stone Lab: Participate in higher level science coursework at Lake Erie. Find course offerings open to high school students at https://ohioseagrant.osu.edu/education/stonelab/courses/intro
City of Columbus: https://www.columbus.gov/schoolsout/
Columbus State Community College: Summer Camps -https://www.cscc.edu/community/summer-camps/
Columbus Library Summer Reading Program: Runs June 1 - July 31. Visit their website at columbuslibrary.org/summerreading for program details.
Data Science Camp for Girls: Girls who will be in 8th-10th grade fall of 2021 are invited to participate in OSU's annual Data Science for Women Summer Camp. Visit their website at go.osu.edu/datacamp to learn more. Application deadline is April 30.
Family Engagement Course: The Ohio Statewide Family Engagement Center at OSU is offering a NEW Family Engagement Course this summer on Foundations of Family Engagement. Participation is free.
GenCyber Online Camp: https://www.ric.edu/gencyber-camp
Girls Who Code: Current 9-11 grade girls are invited to apply for this summer's "Girls Who Code" online camp. Click on the SIP flyer for details. Application will close mid-March.
Global & Popular Music Experience: An opportunity for high school students to experience music-making and learning within global and popular traditions. Under the guidance of expert teachers and Ohio State student leaders, participants will play in an ensemble and explore hip-hop or rock/pop/eclectic styles in an encouraging, fun and interactive environment. Read more on their website: https://music.osu.edu/outreach/global-pop
HumCog Virtual Camp : The Humanities and Cognitive Sciences High School Summer Institute at The Ohio State University (HumCog) is virtual camp (August 4-6, 2021) for inquisitive 9-12 graders to explore the intersection between brain sciences and the humanities through lectures, interactive discussions, research exploration, and collaborative activities with OSU student leaders and faculty. Click here for application information.
Inspirit AI Scholars Program: For high school students interested in studying artificial intelligence. Program is run by alumni and graduate students from Stanford. See the program brochure to learn more. Deadline to apply for the 2021 summer program is March 1. Apply here.
Math Magic Virtual Camp: OSU's department of mathematics will offer a summer virtual camp for middle and high school students. The middle school sessions are June 7-11 and the high school sessions are June 21-25. For more information, visit their website: https://u.osu.edu/mathoutreach/btc/
Ohio Supercomputer Center: Supercomputing virtual camp: https://www.osc.edu/content/2021_virtual_summer_sessions
PAST Innovation Labs: PAST offers summer camps for students of all ages. Visit the PAST website for registration dates and details.
The Joy of Coding: Electrical and Computer Engineering at the University of Michigan is offering The Joy Of Coding July 5, 2021-August 13, 2021. Please visit their website for further information. For priority consideration, apply by April 15.
Think Make Live Youth is looking for 16-24 year olds for their Summer workforce program (6 weeks paid work and learning) email solomon@tmlyouth.org for info (Columbus area only)