SUMMER CAMPS & ACTIVITIES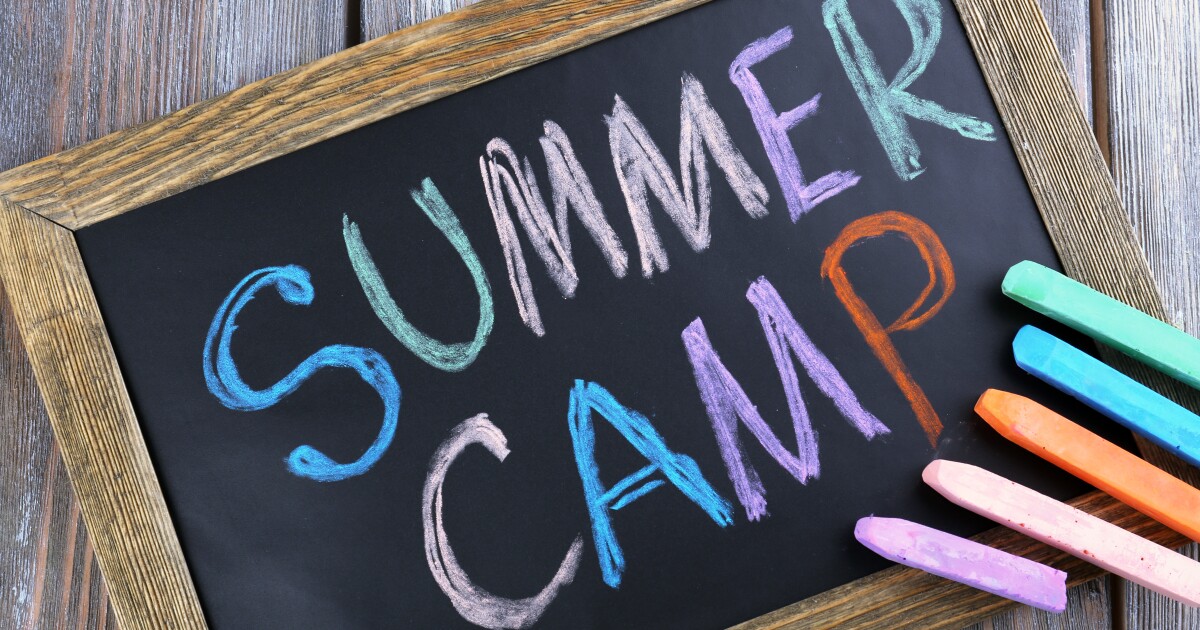 A list of summer offerings is provided as a service to families and should not be interpreted as an endorsement of the programs. Please use the links provided to find information about application deadlines, requirements and related costs.
Opportunities will be added as they are received. Be sure to check back!
Summer Camp Guide: Metro's Counseling Department has put together a list of summer opportunities that includes local, state and national programs at the middle and high school levels. You can access the list here.
AI Program at Upper Arlington H.S.: Inspirit AI is offering an in-person, 30-hour pre-college AI program hosted at Upper Arlington High School that teaches students in grades 8-12 fundamental AI concepts and guides them to build socially impactful projects such as fake news detection, safe ChatGPT bots, and more! Stanford and MIT graduates in AI will be present from June 19-30 to teach. Read more information in the program brochure and apply here. Students unable to attend in person may apply to the live online program at www.inspiritai.com. Program contact: Jared Greene, jaredgreene@inspiritai.com.
Arts Immersion: The Arts Immersion Program is a 10-day educational intensive that studies the life of the working artist. Program dates are June 12-23. Students accepted have no cost to participate. Visit https://shadowboxlive.org/education/arts-immersion-program/ to apply.
Camp CAR: Camp CAR is for high school students who have completed 9th grade. Participants gain hands-on experience related to various aspects of automotive research, engineering and mobility including simulation, testing and manufacturing. The 2023 camp will be July 24-28. Application deadline is April 3; visit https://car.osu.edu/camp-car to learn more and to apply.
Career Readiness Program at OSU: The Expanding Visions Foundation and The Ohio State University Libraries are offering the 8th Annual Career Institute April 6 - May 11 on Thursdays from 5:30-7:30pm. Students are introduced to careers, learn interview skills and MBA level resume writing techniques. There is no cost for this program and OSUL will employ 10 students over the summer. Apply here: www.expandingvisions.net/ciapplication by selecting The Ohio State University Libraries
City of Columbus: Visit https://columbusrecparks.com/community/summer-camps/ for updates on programs sponsored by Columbus Parks & Rec.
Columbus State: Columbus State Community College offers a variety of free STEM summer camps: Engineering Basics (June 5-9), Additive Manufacturing (June 12-16), Robotics ( (June 20-23), GenCyber (June 26-30). Application window is March 1 - April 15. Visit cscc.edu/summercamps
ExploreAg: ExploreAg is a free week-long interactive camp where high school students can learn about career opportunities in food and agriculture from internationally known teachers, scientists, researchers, and industry experts. The camp will be June 11-16 on OSU's main campus. Deadline to apply is April 10; visit exploreag.org to learn more.
Kids Camps Ohio: Visit KidsCamps.com for a variety of summer opportunities for all ages and areas of interest.
OSU Explorations in Neuroscience Camp: Explorations in Neuroscience is a week-long day camp designed for high school juniors and seniors with interest in learning about the brain and spinal cord in health and disease. The camp will be June 5-9 on the Ohio State campus. Click HERE for more information. Click HERE to apply by the March 6 deadline.
OSU Humanities & Cognitive Science Camp: A week-long summer camp (July 17-21) for high school students to explore the intersection between brain sciences and the humanities through lectures, interactive discussions, research exploration, and collaborative activities with OSU student leaders and faculty. Rising 10th-12th graders may apply; deadline is May 10. Visit https://cog.osu.edu/programs/humcog for details.
OSU Optometry Summer I-Doc Camp: The purpose of the I-DOC program is to improve and promote diversity in Optometry by cultivating a diverse student body. The camp will be June 4-8 on the Ohio State campus. Visit https://u.osu.edu/idoc/ for more information. Deadline for applications is March 19. Click HERE to apply
OSU Summer Institute for Future Nurses: This camp is for high school students interested in nursing and aims to increase the number of historically underrepresented students pursuing a nursing career. It will be June 13-15 in a hybrid format. Visit http://go.osu.edu/sifn to learn more and to apply. Application deadline is May 5.
OSU Philosophy & Critical Thinking Camp (PACT): PACT is hosted by the Department of Philosophy at OSU and is designed to introduce students to philosophy through guest lectures, interactive discussions, multimedia projects, and debates. The 2023 theme is Philosophy and Artificial Intelligence. Visit https://philosophy.osu.edu/pact for more information.
PAST Foundation: PAST Innovation Labs (across from Metro on Kinnear) offers a number of STEM summer camps for students in all age groups. Visit https://www.pastfoundation.org/summerprograms for this year's offerings.
Project ROOT: OSU's College of Education & Human Ecology is hosting Project ROOT (Reaching Our Own through Teaching) for rising juniors and seniors interested in careers in education. The program will be June 12-15 on OSU's main campus. Apply by March 24 at go.osu.edu/projectroot.
Speed Reading Class: Speedreading Plus™ Learning Skills is offering one-week courses this summer at Dublin Scioto H.S., Worthington Kilbourne H.S., and in Grandview/Upper Arlington in June and July. Our classes help students improve their test scores while increasing their reading speed and comprehension. The strategies we use also help students organize their information when taking notes for mastery and for writing reports, papers, and essays. Visit www.advancedreading.com for dates and information.
STEAM Academy: The annual STEAM Academy at Waynesburg University is designed to promote learning in the fields of science, technology, engineering, art and mathematics for high school students of all grades. It will be June 12-16, 2023. Visit their website to learn more and to apply: https://www.waynesburg.edu/steam-academy.
Stone Lab: Participate in summer science classes at Ohio State's Stone Lab on Lake Erie. Teacher recommendation required for high school offerings. For details, visit https://ohioseagrant.osu.edu/education/stonelab/courses/intro
University of Dayton Engineering Camps: Dayton's School of Engineering provides 4-day camps to introduce students to the diverse fields of engineering. Applicants must be rising juniors or seniors with a 3.0+ GPA. Cost of each camp is $465 (some scholarships available). Visit udayton.edu for more information. Application deadline is April 14.