Haga clic en la palabra "Inglés" en la esquina superior derecha de esta página para seleccionar un idioma diferente.
يرجى النقر على كلمة "الإنجليزية" في الزاوية اليمنى العليا من هذه الصفحة لتحديد لغة مختلفة
Fadlan dhagsii erayga "Ingiriis" ee geeska kore ee midig ee boggan si aad u doorato luqad kala duwan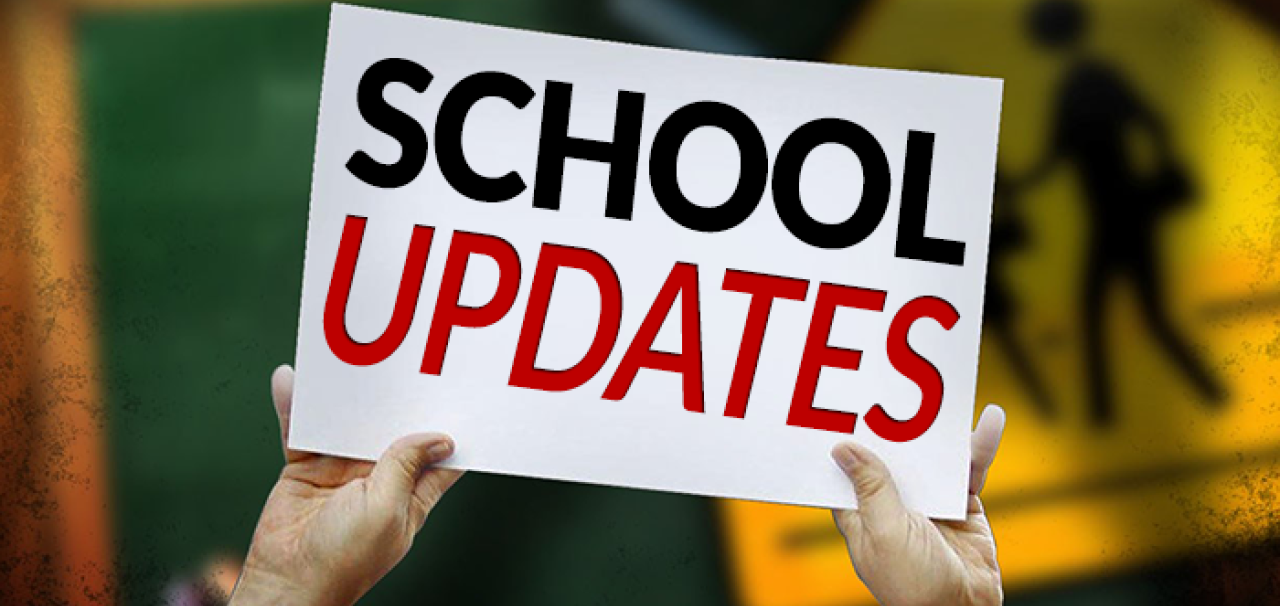 September 25, 2023
Virtual Day September 27
This Wednesday is the first scheduled Virtual Day of the semester. Students are to remain home and log in for classes online starting at 8:30am. Attendance and active participation is required as any normal school day. You can find the Virtual Day Information & Schedules here.
Curriculum Nights
Come to Curriculum Night to meet your child's teachers and hear presentations about their courses. You will need a copy of your child's schedule to follow their classes in order. If you are new to Metro, you will receive an email with instructions to set up parent PowerSchool & Schoology accounts so you can access class information online. If you need help, our IT staff will be on site from 5pm-6pm each night to assist.
Student IDs
All students are receiving a school ID that is to be worn on the lanyard provided as part of dress code. Students should put the ID in their backpack each night to have it on hand each school day. IDs will be used as part of building security and for attendance and lunch procedures. There will be a $10 charge to replace lost IDs after the first request.
Donations Wanted
Our school counselors are accepting donations of new or gently used clothes that meet dress code requirements for students. Greatest needs are for sweaters (medium or large) and pants (small, medium, large and XL). Also wanted are new personal hygiene items (especially deodorants). Donations can be dropped off at the front desk.
"The Big Table" Event October 11
Metro will take part in The Big Table on October 11 from 11:00-12:30pm. On this day, thousands of people participate in conversations on how to create a more kind and just future for all. Metro's topic will be "Navigating the STEM Horizon: Empowering Central Ohio's Future Innovators." Parents are invited to join the conversation. Please RSVP here by Sept. 29.
PTSA Update
MIDDLE SCHOOL NEWS
HIGH SCHOOL NEWS
September 18, 2023
Attendance & Reporting Absences
Metro is using a new system to track attendance that connects with PowerSchool. As the system is being implemented, you may have received a notice of absence because of your child's mixed schedule (classes in our building and on campus), a late arrival or late bus, or if they were not in their classroom when attendance was taken. Please know that we are working to keep accurate records and do not want to alert you in error.
If you need to report a student absent (ex: illness or a medical appointment), a parent should call our office or send notice by email to attendance@themetroschool.org (students cannot report themselves absent). For medical appointments, please request a "return to school" excuse from your doctor/dentist office and have your student submit it at the front desk on their return.
School Pictures
You can still order a portrait package of your child's school photo! Simply visit https://v2.myproimages.com/jsb-photography and use your parent email address as the access code. Packages ordered now will be shipped home. Make-up day for those who missed school pictures will be October 6.
Clubs & Office Hours
After school activities for middle and high school will begin soon. Clubs and teacher office hours are from 2:45-3:45pm. Students who stay for activities must be present the full hour and should have a ride home before 4pm or participate in AfterCare.
High School: Teachers will begin offering office hours this week; clubs will begin meeting next week. You can find the schedule for both here: MECHS Office Hours & Clubs Fall Semester 2023. Students assigned an Independent Study can begin work during office hours this week. All work is due by the end of office hours October 26.

Middle School: After school activities are scheduled to begin the first week of October. A list of clubs and office hours will be shared in the coming weeks.
PTSA Update
OSU Pre-Game Tailgate Sept. 23: The PTSA invites families to a Pre-Game Tailgate Party at Metro this Saturday, Sept. 23 from 2-4pm. Bring a lawn chair, wear Buckeye gear and join the fun before the OSU game. There will be food, games and a fun activity; please

so the PTSA can prepare for everyone attending. Sign up here if you would like to bring a snack or game to play. (See Invite!)

Thanks to Football Volunteers: We appreciate everyone who has helped with parking at Metro during OSU football games. Your efforts are helping raise funds for student activities! Here is the football parking volunteer sign up if you can help at one of the remaining games. Volunteer with your student as a fun way to earn service hours!
HIGH SCHOOL NEWS
Student Survey Sept. 25: Next Monday, high school students will complete a needs assessment survey in Advisory to help counselors plan activities for academic and emotional needs. Parents can review the survey questions here; contact Mrs. Farwig (farwig@themetroschool.org) with any questions or if you want your child to opt out of the survey.

Fall Curriculum Night Sept. 26: Parents are encouraged to attend the H.S. Fall Curriculum Night on Tuesday, Sept. 26 from 6pm-7:30pm. You will follow your child's schedule in order of their classes to hear from teachers. Parents with new students at Metro will have login instructions for PowerSchool & Schoology sent to the primary email address on file by Friday so you can access your child's schedule (emails will come from "donotreply@

themetroschool.org"). Tech support will be available the hour before Curriculum Night (5pm-6pm) if you need help with your accounts.

Student

Recognition: The following students received the College Board's National African American Recognition Award: Coumba Sow, Gabrielle Barnhill, Iqlas Bafadal, Khalid Karshe, Sumaya Hersi.
September 11, 2023
Construction Update & Wednesday Schedule Change
We appreciate the cooperation of middle school families as we dealt with a last minute need to move classes online to start this week. We apologize for the inconvenience and appreciate your understanding! We will keep you updated as final inspections of the middle school are completed. The plan for the next two days is as follows (using the HS side):
Tuesday 9/12: High School IN PERSON, Middle School VIRTUAL (see the MS news section for the virtual day schedule)

Wednesday 9/13: Middle School IN PERSON, High School VIRTUAL (see the HS news section for the virtual day schedule)
School Picture Proofs Available
If your student took school pictures last week, you should have an email from JSB Photography with instructions to view the proof. If you would like to order portraits, visit the JSB website and use your parent email as the password. The Portrait Order Form is attached (orders placed by Wednesday will be delivered to Metro). If your student missed picture day or needs a retake for your order, we will have a make-up day October 6.
PTSA Update
OSU Football Parking: Special thanks to this Saturday's group of parent, student and staff volunteers, who helped raise over $4,000 for Metro! More volunteers are needed for this week's game; sign up to join the fun here: September 16 (1:00 Arrival)

Family Pre-Game Tailgate Sept. 23: Families are invited to join us September 23 from 2-4pm for our first OSU game day tailgate.

Bring a lawn chair, wear your Buckeye gear and enjoy the Metro community as you snack, play games, and make a scarlet and gray craft. To ensure that we have supplies for all, please RSVP HERE. If you would like to bring a game, snack or drink to share, sign up here.
MIDDLE SCHOOL NEWS
MS Classes Virtual Tuesday: Middle school students will report for their academic classes online Tuesday. All classes except Advisory (4th period) meet on virtual days following the schedule below:

8:15 - Morning Announcements

8:30 - 9:25am 1st Period

9:30 - 10:25am 2nd Period

10:30 - 11:25am 3rd Period

11:30 - 12:00pm Lunch Break

12:00 - 12:55pm 5th Period

1:00 - 1:55pm 6th Period

MS Classes in Person Wednesday: Middle school students are to report to Metro for in person classes on Wednesday; district bus routes will be running. Students will follow their regular class schedules but teachers will be using high school rooms. We hope to be ready to use the middle school rooms by Thursday!
HIGH SCHOOL NEWS
HS Classes Virtual Wednesday: We will be sharing the HS space with the middle school on Wednesday, so high school students are to remain home and log in for classes online. The virtual day schedule will be as follows:

8:20am - Morning Announcements

8:30 - 9:40am 1st Period

9:45 - 10:55am 2nd Period

10:55 - 11:30am Lunch Break

11:30 - 12:40pm 3rd Period

12:45 - 2:00pm 4th Period

STEMEd for Girls: High school girls are invited to explore STEM fields by participating in free online workshops through STEMEd. Visit https://www.aauw.org/resources/programs/stemed-for-girls/ to learn more!
Links You May Need:
September 4, 2023
We are excited for the return of students and want to give a special welcome to those new to Metro. We're ready for a great year of learning! This week's update is a bit long, but please read to the end!
This Week's Schedule
Our calendar begins later than normal because of the middle school remodel this summer. The project is finished and middle school teachers will be moving into classrooms this week. In order to accommodate the "move in," we will be sharing the high school classrooms our first few days. Students will report on a staggered schedule as follows:
Student Drop-off & Pick-Up
For this week only, everyone will use the Kenny Rd doors. Drop off can be between 7:15am-8:00am. We ask that parents not come inside so teachers can focus on assisting students. Pick-up in the afternoon is between 2:30pm-3:00pm. If you arrive early, please pull into a parking space to avoid traffic back-up. Use this Traffic Flow Map for student pick-up/drop-off during the rest of the school year.
School Pictures Sept. 6 (HS) & Sept. 7 (MS)
We will be taking school pictures this week so student IDs can be made. High school students will have pictures taken on Wednesday 9/6; middle school students will have pictures taken on Thursday 9/7. Please dress accordingly! If you would like to order your child's photo, see the Portrait Order Form attached. Orders can be turned in on picture day or by contacting JSB Photography.
Student Fee & F/R Meal Form
Student fees have been reduced to $150 for HS and $50 for MS and can be paid any time this month. Visit the Student Fee page of our website for payment options. We ask that ALL families submit a Free/Reduced Meal application for our records. If you qualify, your student fee will be cut in half or waived.
Metro AfterCare
If you need latchkey services for your Metro student after school, visit our AfterCare page for information and the program application. Students can begin using AfterCare the day their form is submitted. Cost is $90/month.
School Supply Donations
Our school counselors are accepting donations of extra school supplies (pencils, erasers, highlighters, binders, folders, notebooks, loose leaf paper and index cards) to share with students who may need them. You can drop off donations at the front desk!
High School News
Middle School News
PTSA Update