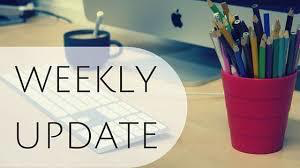 September 13, 2021
Metro Begins Voluntary COVID Testing
Metro plans to begin weekly COVID testing this Wednesday. All families should have received an email invitation from Midwest Coordination Center to set up an account. If you have not seen the email, please check your Promotions folder (for Gmail accounts) or your Spam folder (for other accounts). If you want your child to participate, please follow the directions on the portal to create your account and give consent. If you do not want your child to participate, simply to not set up an account; only those students whose parents give consent will be included. We understand that there are many views on masking, vaccines and testing and want to honor the decisioin of each family. Our ultimate goal is to keep students healthy and in school; we appreciate your help in achieving that goal!
COVID Protocols
If your child has been exposed to someone with COVID, Ohio's Guidelines for Quarantine After Exposure chart is a great tool to help you navigate next steps regarding school attendance.

Picture Day, Take 2!
The make-up day for school pictures that was to take place Sept. 8 has been rescheduled for Monday, September 20. New picture day reminder forms will be sent home this week. If your child did NOT take a school picture in August, please send them with their best smile next Monday. If you ordered a package and want a retake, please send your initial packet back with your child.
Virtual Day September 24
Our first Virtual Day of the school year is September 24. On Virtual Days, students are to stay home and log in for classes on Zoom (students will practice at school). Attendance is required as any regular school day. Classes will meet from 8am-12pm; we will share the online "bell schedule" next week. Please note teachers will not be available in the afternoon, as they will be in a staff training.
MIDDLE SCHOOL NEWS
M.S. Clubs & Office Hours: There was a great turn out for office hours and clubs last week! If your child is participating, please arrange pick up by 3:45pm. If you need to use AfterCare for later pick up, be sure to register by completing the form here and submit it at the front desk. AfterCare is $90/month and runs until 6pm.

Parent Volunteers: Parent volunteers are wanted to help with recess duty from 11:15-12:00 daily. We request that volunteers be vaccinated and wear a facial covering for everyone's safety. Please email Ms. Kennedy (Kennedy.2@themetroschool.org) if interested.

Save the Date: Metro will host a Technology Bootcamp for Parents on Thursday, September 23. More details to come!
HIGH SCHOOL NEWS
H.S. Clubs & Office Hours: Our after school activities are in full swing! You can review the MECHS Club information slides here and the Club & Teacher Office Hours Schedule here.

ACT Practice Test: Students in grades 9-11 will take a practice ACT test on Tuesday, September 28. We will have a modified class schedule to accommodate the test. The data will be used to improve our students' ACT preparation and to inform our programming.

NHS Applications: Metro's chapter of the National Honor Society is accepting applications for the 2021-2022 school year. NHS recognizes students who demonstrate the four national pillars – character, scholarship, leadership, and service. If your child is interested and qualifies, have them submit the candidate information form from the Counselors' Office by October 8. Questions? Email Mrs. Farwig (farwig@themetroschool.org)
Translation Services
Have a meeting scheduled at Metro and need an interpreter? Email Student Services Coordinator Lori Carter (carter@themetroschool.org) in advance to make arrangements.
September 7, 2021
Thanks for Coming!
Special thanks to all the parents/guardians who attended our Fall Curriculum Nights last week. If you missed the meetings, you can find recordings of sessions in class Schoology pages.

Picture Make-Up Day Tomorrow
LifeTouch will be at Metro on Wednesday, September 8 to take school pictures for students who were absent or did not have their picture taken August 19. If you ordered portraits in August, you will receive your packet this week. Any necessary retakes will be on October 21.

PTSA Meeting Thursday
Parents, students and staff are invited to the first PTSA meeting of the year Thursday, Sept. 9 at 6:30pm at Metro. If you are unable to attend in person, you can join the meeting at this Zoom Link (Meeting ID: 622 340 2978, Passcode: 0Jq2rF) Joining our parent group is easy using the Metro PTSA PayPal account. Your $20 membership fee will help support our school community and give you voting rights at meetings. You can also follow PTSA happenings on their Facebook page.

PTSA Football Fundraiser
Sign up for the PTSA's biggest fundraiser of the year by volunteering to help with parking on our lot for an OSU home game! This fundraiser supports the PTSA budget for student activities, teacher events, and special programs, so invite your friends to park with us when attending a game. If your child is in a club, bring them along to help so the club can receive funds. Click here to sign up for a game or email Terese Loudner with any questions (tloudner42@gmail.com).

Important Reminders
Students need a face mask every day. While some extras are available, it is important that students provide their own, as supplies are limited.

Encourage your child to bring a refillable water bottle. The drinking fountain is closed but a bottle filling station is available.

It is our expectation that students be in dress code. Crocs, athletic slides, hoodies, cargo pants, t-shirts and sweats are not dress code (with the exception of Wellnes class gear). You can review the Dress Code Document here.
MIDDLE SCHOOL NEWS
Clubs & Office Hours: Teacher Office Hours begin this week and will be on Tuesdays & Thursdays from 2:45-3:45pm; click the following link for the Middle School Teacher Office Hour Days. Students must sign up in advance or be invited by the teacher to attend. Clubs also begin this week and will meet on Wednesdays from 2:45-3:45pm. You can review the MECMS Fall 2021 Club Info Slides for details. Students who stay for after school activities must have a ride home at 3:45pm or enroll in Metro's AfterCare for later pick-up.

Recess Volunteers: The middle school is looking for parent volunteers to help with outdoor recess duty Monday-Friday from around 11am-12pm. Email Ms. Kennedy (kennedy.2@themetroschool.org) with your availability if interested.

Student Survey: Middle School students will take a survey on Thursday to help our counselors plan activities based on student needs. Parents can review the M.S. Needs Assessment form to see the topics covered. For questions, email Mr. Latta (latta@themetroschool.org).



HIGH SCHOOL NEWS
Clubs & Office Hours: High School clubs begin this week. You can see the list and meeting times here: MECHS School Club Slides Fall 2021. Students staying for clubs must have a ride home at 3:45pm. Teacher office hour information will be shared next week.

Student Survey: High School students will take a survey this week to help our counselors identify areas where they can provide support or plan activities. Parents are welcome to review the Needs Assessment to see what topics will be covered. Email Mrs. Farwig (farwig@themetroschool.org) if you have any questions.



August 30, 2021
PowerSchool Alerts
In an effort to correct a system problem, our friends at PowerSchool pushed out old parent alerts the past few days that may have flooded your inbox in error. We apologize for the inconvenience; please ignore those emails. We hope to have all issues with parent accounts addressed with this system "reboot."
Metro Curriculum Nights Aug. 31 & Sept. 2
Come learn about your child's classes at our Fall Curriculum Nights - August 31 at 6pm for H.S. and September 2 at 6:30pm for M.S. - by following your child's bell schedule. To avoid crowding, we ask that only parents/guardians attend; masks will be required. Please arrive early if you'd like help with your parent PowerSchool or Schoology account. Teachers will post session recordings on Schoology for those unable to attend.
No School Sept. 6
Metro Schools will be closed on Monday, September 6 for Labor Day; students and staff will have the day off. (Click here for the 2021-22 Metro Academic Calendar.)
Picture Make-Up Day Sept. 8
LifeTouch will be at Metro on Wednesday, September 8 to finish taking student pictures. If your child did not take a school photo during picture day August 19, they will be photographed Sept. 8. Instructions will be sent home on how to order a portrait package. There will be an additional "re-take" day October 21.
COVID Protocols
Thanks for helping keep everyone safe by having students wear a mask daily and keeping them home if they are ill. You can visit our website for the 2021 Restart Protocols & Procedures and please remember the following:
Have your child bring a refillable water bottle, as our water fountains are closed. Labeling the bottle with their name is encouraged!

If your student will be absent, email our attendance office at attendance@themetroschool.org to let us know the reason.

If your child is ill and a COVID test is needed, send a copy of results to our School Nurse Catherine Welly (welly@themetroschool.org).
Dismissal Process
Thank you for your patience as we work to make dismissal efficient.
If you arrive early, back into a parking spot and we will help you pull out once you have your student(s).

Pull up as far as possible to allow other cars to get off the main roads. Do not load students directly on Kenny or Kinnear.

Middle school parents are asked to keep a double line and use the dashboard name cards provided so staff get your student to you. Once buses have left, parents may turn right to exit from the back of the building OR turn right onto Kinnear and use the roundabout at North Star to move out of the parking lot more quickly.
After School Care
If your child does not ride a bus and you need care beyond the school day, please complete an application for Metro's AfterCare program. Cost is $90/month. Students participating must be picked up before 6pm.
MIDDLE SCHOOL NEWS
MAP Testing: 7th & 8th grade students will finish taking MAP tests this week in content classes (Language Usage in Social Studies on Wednesday, Science on Friday).

Needs Assessment: Middle School students will participate in a survey next week to help our counseling staff plan activities based on student needs. Parents can click to review the M.S. Needs Assessment form to see the topics covered. For questions, email Mr. Latta (latta@themetroschool.org).

iPads: Please ensure your child charges their iPad at home every day and has it in their backpack to bring to school every morning!

HIGH SCHOOL NEWS
Principal's Welcome: If you did not receive it on Friday, please click here for the H.S. Principal's Update.

Needs Assessment: High school students will participate in a survey to identify areas where support can be provided by our counseling team. Parents can click to review the Needs Assessment to see what topics will be covered. If you have questions or want your child to opt out, email Mrs. Farwig (farwig@themetroschool.org).

Student Council Elections: The High School Student Council will be holding elections for Senators and Representatives in the coming weeks; click here to see their election flyer for information.

Student Artwork: Students who took Art Class with Mrs. Baker during the past few semesters and have paintings or paper sculptures at Metro should stop by to pick up their artwork this week. We are making way for new student work and would like to send these beatiful creations home!
August 23, 2021
Academic Classes Begin
Today was the first day of academic classes. Students should be able to show you the syllabus for each course by mid-week.
Parking Lot Procedures
Thanks for your patience as we work to streamline the arrival & dismissal process. Our goal is to keep everyone safe as we work through the car rider line as efficiently as possible. Here are ways you can help:
In the morning, ensure your child exits the car quickly when you pull up.

When entering the lot from Kenny, please keep two lines: one to the left moving forward to the middle school door and one to the right turning toward the front/high school door.

If you arrive early for pick-up, pull into a parking space or pull up as far as you can. Do not start the pick-up line in front of the doors so we can keep as many cars as possible off the main roads.

Do not have students exit/enter your vehicle on Kenny or Kinnear. This creates a safety hazzard for your student and other drivers.

Show courtesy to others by moving along quickly once your child enters your vehicle in the afternoon.
CCS Bus Information
We know some Columbus City famlies have encountered issues with their bus route and apologize for the inconvenience. Metro does not set routes or manage busing, but we are working to troubleshoot issues on a daily basis. Bus routes should be set by this week. Students who need help confirming their route can stop by the front desk for assistance.
AfterCare ("Latchkey") Program
If your child does not ride a bus and you are unable to pick up at the end of the school day, please sign up for Metro's AfterCare program; cost is $90/month. Simply complete the 2021 AfterCare Application and have your child submit it at the front desk. You will receive payment information once your child begins participating.
PowerSchool Parent Access
If you've had difficulty accessing or setting up your parent PowerSchool Account, you're not alone! There is a system issue we are working with PowerSchool to resolve. Once it's fixed, we will send you any instructions needed to use your parent account (student account access is not impacted).
School Pictures
LifeTouch was unable to take pictures of all students last week so we are arranging a second picture day. Our apologies for the inconvenience; we'll share information as soon as the new date is scheduled.
Middle School News
6th Grade Wellness: All 6th graders will have Wellness (gym class) daily through Oct. 15. Please see the Wellness section of the dress code for proper attire (linked below).

Water Bottles: Our drinking fountain is off limits due to COVID restrictions. Please send your student with a refillable water bottle; the bottle filling station is open.

School iPads: Students should bring their school iPad and charger daily for class use.
High School News
H.S. Curriculum Night: Parents, join us on Tuesday, August 31 at 6pm for the Fall High School Curriculum Night. This will be an in-person opportunity to walk through your child's schedule and hear about class expectations from teachers. Come early to receive PowerSchool and Schoology login support!

Student Drivers: If your child will drive to school, please complete a Student Vehicle Registration form to receive a parking permit. All cars on our lot must display a Metro permit.
Final Reminders:
August 17, 2021
School Begins Tomorrow!
We're excited to welcome all students for in-person classes starting tomorrow (Wednesday, August 18). The 2021 COVID Protocols & Procedures are linked here. Students are to be in Metro Dress Code, which currently includes wearing a face mask. If you have paperwork or fee payments to submit, please send them in with your child rather than entering the building to help reduce crowding and ensure everyone's health and safety. If you transport your child to school, follow the traffic pattern shown on the Metro Parent Traffic Flow Map.
AfterCare ("Latchkey") Program
Our school day is 8am-2:30pm. If your child does not ride a bus and you are unable to pick up at the end of the school day, we encourage you to sign up for the AfterCare program, which is run by Metro staff and begins tomorrow after school. Cost is $90/month. If interested, complete the 2021 AfterCare Application and send it in with your child. You will receive payment information once your child begins participating.

Clubs & Office Hours
We will offer after school activities (clubs & teacher office hours) starting next month. Keep an eye out for updates on what clubs will meet this semester. If your child would benefit from extra help with school work, encourage him/her to attend office hours once they begin!
School Meals & Free/Reduced Lunch Application
Metro serves "grab and go" breakfast and lunch daily; you can find the monthly menu on our website (https://www.themetroschool.org/dining). You can also click these links for a printable August Breakfast Menu & Lunch Menu.
While we will not charge for meals this year, families who qualify for free/reduced lunch (based on income) must submit the Free/Reduced Lunch Application annually to qualify for other benefits and reduced school fees. Please submit a form right away if you qualify!
Reporting Absences
If your child will miss school due to illness, a parent/guardian must report the absence by emailing attendance@themetroschool.org or calling 614-259-6639 (students cannot excuse themselves from school). Parents who need to pick up a student during the school day for an appointment must use the Kenny Rd entrance and present a photo ID to sign out the student at the front desk.
HIGH SCHOOL NEWS
H.S. Welcome Video: Please take a few minutes to watch this short Family Orientation video with lots of useful details about the school year.
Student Drivers: Student who drive to school must register their vehicle with the office to park in our lot. Please complete the Student Vehicle Registration form and submit it at the front desk to receive a temporary parking permit. We will begin checking cars for permits next week. Student parking is on the Kinnear Road side of the building.
Senior Comm Class: 12th grade students will meet at the Plumbers & Pipefitters Union building on Kinnear Rd tomorrow for their first Senior Comm class but are to park at Metro. Please refer to the email reminder sent earlier today or email Mr. Neugebauer with any questions.
FINAL REMINDERS:
Building opens at 7:15am, morning announcements are at 7:50am and classes begin at 8am. School ends at 2:30pm.

Face masks are required while at school and on school buses.

School fees can be paid online using the new PaySchools Central system; an info flyer was included in yesterday's update. You'll need your child's ID#, which can be found by their name in PowerSchool.

Miss a weekly update? They can be found on our website: https://www.themetroschool.org/page/weekly-parent-update
August 16, 2021
Thanks for Attending the PTSA Open House!
Thanks to all who came out for tonight's open house to meet teachers and PTSA officers. We appreciate you taking the time to join us and hope you learned something new or met someone new. Be sure to get involved with our PTSA throughout the school year; visit their webpage to learn more: https://ptsametro.wixsite.com/website
School Restart Protocols
We look forward to welcoming students back to our building for in-person classes on Wednesday. The 2021 Restart Protocols & Procedures have been updated based on state guidance to help ensure everyone's safety while on campus; please take time to click on the link and review. Metro's Business Casual Dress Code will be in place starting the first day of school with face masks required while on site.
Students will spend this week in specially planned activities and Advisory meetings and will begin regular academic classes next week.
Arrival & Dismissal Procedures:
Car Riders: If you will transport your child to school, please review the Parking Lot Traffic Map to see the HS and MS drop-off & pick-up lines. We know the car rider line can be long, so please be kind and gracious as we work to ensure the safe entry and exit of students. We ask that adults remain in vehicles; we will get students where they need to go! If you arrive early for afternoon pick-up, please pull into a parking space. If you have a high school student who begins or finishes their day at the PAST building, you may begin dropping off or picking up there next week.

Bus Riders: If you registered for busing in advance, your route information should be available. CCS has been sending bus route information by mail. Hilliard students can find their bus route on the district website. SWCS students were sent route information by mail and email. Groveport students may have bus routes delayed until next week. Contact Peterman Transportation if you have questions (busstoprequest@petermannbus.com).
PowerSchool Access & Student Schedules
Parents and students will receive an email with login information for PowerSchool. Please wait to receive your new credentials in order to access your account. If you're new to Metro or have never set up a parent account, there will be a link with instructions on how to do so.
Students will have access to their new class schedules this week and will receive instructions on how to request a schedule change if there is an error in their fall classes.
New Payment Portal
We're introducing a new system for payment of school related fees called PaySchools Central. If you are a returning family, this will replace your EZ-Pay account. You may review the PaySchools Central flyer to learn more.
School Pictures
LifeTouch will be at Metro this Thursday taking school pictures. All students will have pictures taken for school IDs, our records and the yearbook, so be sure to look your best. We will share information on how to order portraits if interested. Student IDs will be distributed once they are ready and are to be worn by students and staff daily.
Building Information
Buildings open at 7:15am

Morning announcements are at 7:50am

Our school day is 8am-2:30pm

The aftercare program is from 2:30pm-6pm
August 2021 Superintendent's Update
I'd like to thank the Metro staff, students and families for all of your support over the past 18 months. We navigated through many challenges during the 2020 school year and I'm very proud of the work our staff and students produced. We are not quite back to pre-pandemic school yet, but more is known about COVID-19 and we are learning how to live with it in our midst. We are excited for this new school year and the ability to welcome students back to Metro for in-person learning.
There have been some administrative changes within our building: Ms. Krista Miller will be leading the high school we welcome Mr. Benjamin McKibben to Metro, who will serve as Assistant Principal. Ms. Claire Anthony will head the middle school with Ms. Alice Kennedy serving as full time Dean of Students. Each administrator has put together a great team and we are busy preparing to have your students in our classrooms.
As promised, I wanted to give an update on the school expansion plan. On July 8, the Ohio Facilities Construction Commission voted to approve the renovation of Indianola Middle School at 420 E. 19th Avenue. Their contribution to the project is approximately $15 million. Battelle has committed the other $15 million match, but is seeking partnerships for this community investment. We are happy to announce that AEP has signed up and generously provided a $1.5 million gift toward the project. We will soon begin meeting with architects, designers, construction firms and students/families to collect data and develop our ideas into an actionable plan. Your input will be vital in creating a space that works for the students of Metro for years to come.
We have been continually monitoring the safety recommendations and protocols for the 2021-22 school year. All students will be onsite, so we are incorporating additional safety measures per the recommendations of the CDC and the Ohio Department of Health. There are a few things that you and your family can do to help our students remain in a safe environment and in school:
Keep your student(s) home if they have signs of illness

Any eligible student is encouraged to get vaccinated
Metro has also put some measures in place to assist with student and staff safety:
Onsite Masking - We expect all students & staff to wear a mask while on the Metro/PAST campus. Most districts will also require masks for students on buses.
Onsite Nurse - We welcome our first school nurse, who will be at Metro approximately 20 hours per week to assist with healthcare needs.
Onsite Testing - Battelle is running the U.S Department of Health & Human Services regional coordination of COVID testing centers to help schools and other settings safely reopen and remain open. Metro has been offered the opportunity to participate in weekly testing of students and staff. Battelle will partner Metro with a testing lab, provide training and support on program participation, coordinate distribution/collection of supplies and the reporting of results.
How it will work: Students and staff who opt in will be assigned to a cohort within Metro. Each cohort will have a day of the week to be tested with self-administered simple short nose swabs (not the deep nose swab). Swabs will be placed in collection tubes in groups of 5-10. By the next day, we will be notified if any group produced a positive result. If there is a positive result, that group will re-test and individual results will be sent directly to the family. Positive test results will be communicated to databases by zip code and nothing else. We encourage everyone to participate.
District Buses
If you live in the Columbus, Groveport, Hilliard or South-Western districts and plan to use your home district's bus to Metro, it is vital that you are registered well in advance. Visit our website for bus registration instructions.
We hope you have enjoyed a safe and restful summer. Our staff is looking forward to a great year of growth and learning together!
Meka Pace, Metro Schools Superintendent