To support Metro, please plan on attending the 3rd Annual State of STEM, powered by Metro on January 31, 2019. Corporate sponsorships range from $2,500 to $25,000, on average $150,000 is raised for the operating expenses for The Metro Schools. Ticket information will be available in December 2018. Please check the State of STEM page for more details and past events.
To give to the Annual Fund by credit card, please click the Give Now option below and click the Continue As Guest option. We have partnered with PowerPhilanthropy and The Columbus Foundation to accept credit card donations. Support envelopes are also sent home with students in November and May.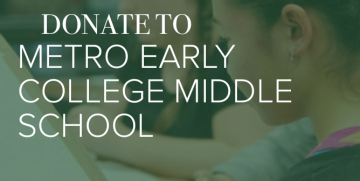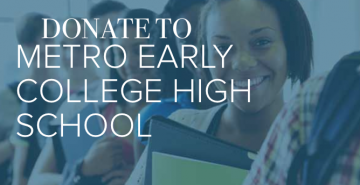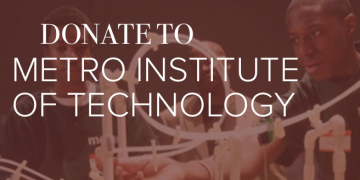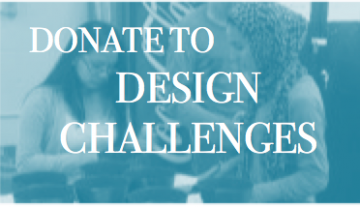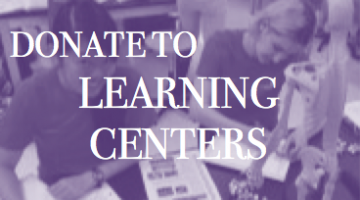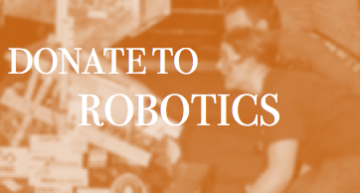 The Metro Schools have a distinguished history. Metro Early College High School is the first STEM school established in and accredited by the state of Ohio. Metro Early College High School was established in 2005, Metro Early College Middle School was established in 2013 and Metro Institute of Technology was established in 2015. We now serve nearly 800 students. Proving year after year, STEM education is a crucial foundation to being successful in a multitude of fields and imperative for the longevity of a person's evolvement in the workforce.
We aim to consistently show students their skills and how they are capable of developing their talents into productive achievements. Metro is designed to provide its students multiple opportunities to discover these talents in areas all around central Columbus.
Your gift makes a difference in continuing the mission and tradition of sharing the very best in STEM Education and the concept of Mastery!
On behalf of the students, faculty, alumni, and staff at The Metro Schools
Thank You!