On July 8, the Ohio Facilities Construction Commission (OFCC) approved more than $242 million in state funding for nine school construction projects; the list includes Metro's upcoming renovation of the former Indianola Middle School for future 6-12 expansion. Combined with $208 million in local funding, these projects represent more than $450 million in public construction work.
"We are pleased to support these local projects that will provide area students with an upgraded school environment and new learning opportunities," said Governor DeWine. "Today's OFCC action will continue to move education forward for many students throughout Ohio."
State funding was approved for the following: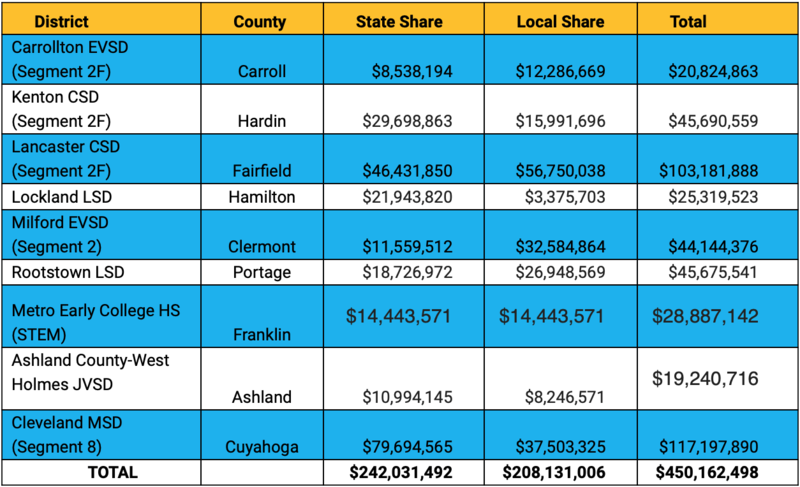 "When it comes to student learning, school facilities matter," said OFCC Executive Director Cheryl J. Lyman. "These schools will reflect the best practices in design and construction."
Funding awards are contingent upon State Controlling Board approval. All districts have raised their local share for their project.
Metro is participating in the state's Science, Technology, Engineering and Mathematics (STEM) School Facilities Assistance Program. This program provides funding to STEM schools in constructing, reconstructing, repairing, or making additions to classroom facilities.

About OFCC The Ohio Facilities Construction Commission oversees capital projects undertaken by state agencies and state-supported institutions of higher education; manages Ohio's school facility programs which provide support for the construction and renovation of public K-12 schools; and administers the funding for community-based cultural and sports facilities projects. The Commission's mission is to lead collaboration with our partners in the planning, design, and construction of public facilities through quality service, expertise, and knowledge sharing.
#OHFacilities