Haga clic en la palabra "inglés" en la esquina superior derecha de esta página para seleccionar otro idioma.
يرجى النقر على كلمة "الإنجليزية" في الزاوية اليمنى العليا من هذه الصفحة لتحديد لغة مختلفة
Fadlan dhagsii erayga "Ingiriis" ee geeska kore ee midig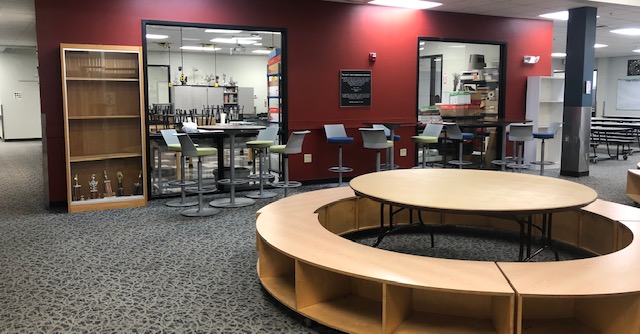 Prospective students are welcome (and encouraged) to visit us by scheduling a family tour. Many families report that their child's visit was particularly helpful in determining if they would like to enroll with us.
To arrange a parent/family tour, contact Mari Burgett (burgett.2@themetroschool.org), who will coordinate with you to pick a good date and time. Be sure to indicate which school (middle or high school) you would like to visit.
(Note: Parent tours can include multiple families and are not considered "group" tours for scheduling purposes.)
School leaders and educators visit Metro each year to learn about our curriculum, scheduling, facility, and general educational philosophy. Group tours are usually scheduled for about two hours and include an orientation, tour of the school, and question & answer session. If your group would like to schedule a tour, see the link below which contains options for the different levels of engagement we offer.
Click here for Tour Options for Groups
Email tours@themetroschool.org to plan a visit for your business, organization or educator group.