يرجى النقر على كلمة "الإنجليزية" في الزاوية اليمنى العليا من هذه الصفحة لتحديد لغة مختلفة
Fadlan dhagsii erayga "Ingiriis" ee geeska kore ee midig ee boggan si aad u doorato luqad kala duwan
Haga clic en la palabra "Inglés" en la esquina superior derecha de esta página para seleccionar un idioma diferente
Ohio CareLine
If you or someone you know is feeling the stress of the pandemic, call the Ohio CareLine at 1-800-720-9616 for confidential emotional support. Help is available 24 hours a day, 7 days a week.
COVID Testing
Do you or a member of your household need a COVID-19 test? Visit https://coronavirus.ohio.gov/wps/portal/gov/covid-19/dashboards/other-resources/testing-ch-centers for an interactive map with testing locations across the state.
COVID-19 Case Frequently Asked Questions document
Vaccine Information
Ohioans Eligible for the Vaccine (as of 3/1/21):
Age 65+

Those with intellectual or developmental disabilities and specific medical conditions listed in the Priority Populations Fact Sheet.

Employees of K-12 schools

Those born with or who have early childhood conditions that carry into adulthood which put them at a higher risk for adverse outcomes due to COVID-19.

January 2021 Update
Governor DeWine announced that vaccinations will be available for school personnel starting the week of February 1. To date, 96% of districts/schools have committed to re-opening by March 1 using an in-person or hybrid model in order to have access to vaccines for employees during Phase 1B.
Metro Schools is participating in the roll-out of vaccines to school personnel and has planned to return to hybrid instruction on March 1. Families may opt to continue all virtual classes or to have their student participate in a blended cohort (2 days in person, 3 days from home).
Visit Metro's Fall 2020 Restart Guidance page for general guidelines used in making decisions on virtual vs. in-person instruction.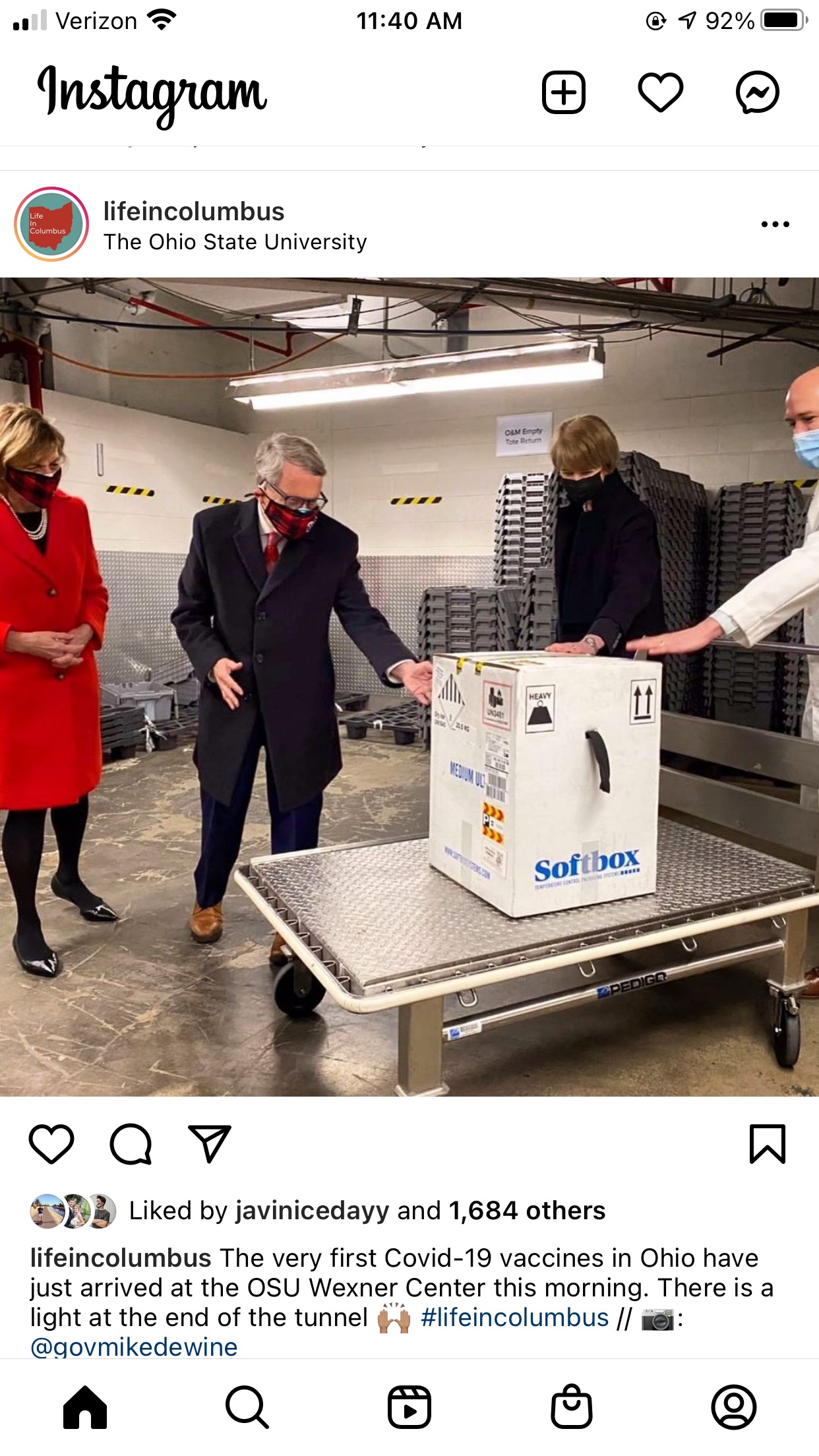 November 12, 2020
In light of where we stand with COVID cases in central Ohio and the coming holidays, we will be taking an additional safety measure and moving Metro classes to an all-virtual platform starting Thanksgiving/Fall Break and ending at the close of J-Term (November 23 - January 18).
We will resume our hybrid/blended model on January 19 with the start of spring semester. At that time, families will have an opportunity again to select virtual or hybrid for their students.
October 5, 2020
Based on the most recent health trends, Metro Schools will offer hybrid learning starting November 2, 2020. Families have two options:
Students can continue with all virtual instruction and log in for classes from home Monday-Friday.

Students can participate in a blended format, reporting for in-person classes on Mon/Tues OR Thurs/Fri, and participating in classes from home the rest of the week. In-person days will be assigned based on last name, unless otherwise requested.
All students will remain home for virtual classes on Wednesdays to allow for thorough cleaning between groups.
Onsite Protocols
Students reporting for onsite instruction will be required to wear a mask and complete a health survey before coming to school. You can review the Student Health Survey questions here.
Daily Class Schedules - Effective 11/2/2020
College Coursework
Metro students taking classes at The Ohio State University, Columbus State Community College or Franklin University should follow the guidelines sent by their specific higher ed institution.
Technology Assistance
Should students need help with their school laptop or iPad,
Check the Troubleshooting Tips provided by our Tech Office (accessible from Metro email accounts).

If problems persist, submit a help ticket from the school device or email helpme@themetroschool.org with a description of the issue and a phone number where you can be reached if needed.
School Events
Many clubs are now meeting online to ensure all students have access to participate.

The PTSA is hosting parent meetings online. Visit the PTSA webpage for meeting dates and login information.

Teachers will be offering virtual parent meetings, with a focus on helping struggling students.

After-school care will resume November 2, 2020 for families who register to participate.

Decisions regarding second semester activities will be made later in the year.
STAYING HEALTHY
We encourage everyone to follow these recommendations from the CDC:
Avoid close contact with people who are sick and stay home if you are not feeling well.

Avoid touching your eyes, nose and mouth with unwashed hands.

Wash your hands often with soap and water for at least 20 seconds. If soap and water are not available, use an alcohol-based hand sanitizer with at least 60% alcohol content.

Clean and disinfect frequently touched objects and surfaces.
ADDITIONAL RESOURCES
COVID-19 INFORMATION