يرجى النقر على كلمة "الإنجليزية" في الزاوية اليمنى العليا من هذه الصفحة لتحديد لغة مختلفة
Fadlan dhagsii erayga "Ingiriis" ee geeska kore ee midig ee boggan si aad u doorato luqad kala duwan
Haga clic en la palabra "Inglés" en la esquina superior derecha de esta página para seleccionar un idioma diferente
August 2021
For general information, visit coronavirus.ohio.gov.
For answers to your COVID-19 questions, call 1-833-4-ASK-ODH (1-833-427-5634).
Ohio CareLine
Your mental health is just as important as your physical health. If you or a loved one are experiencing anxiety related to the coronavirus pandemic, help is available 24 hours a day, seven days a week. Call the COVID-19 CareLine at 1-800-720-9616.
METRO ONSITE PROCEDURES
Students reporting for onsite instruction will be required to wear a mask while at school and on district buses.
Click here for the 2021 Metro Onsite Protocols & Procedures
Quarantine Protocols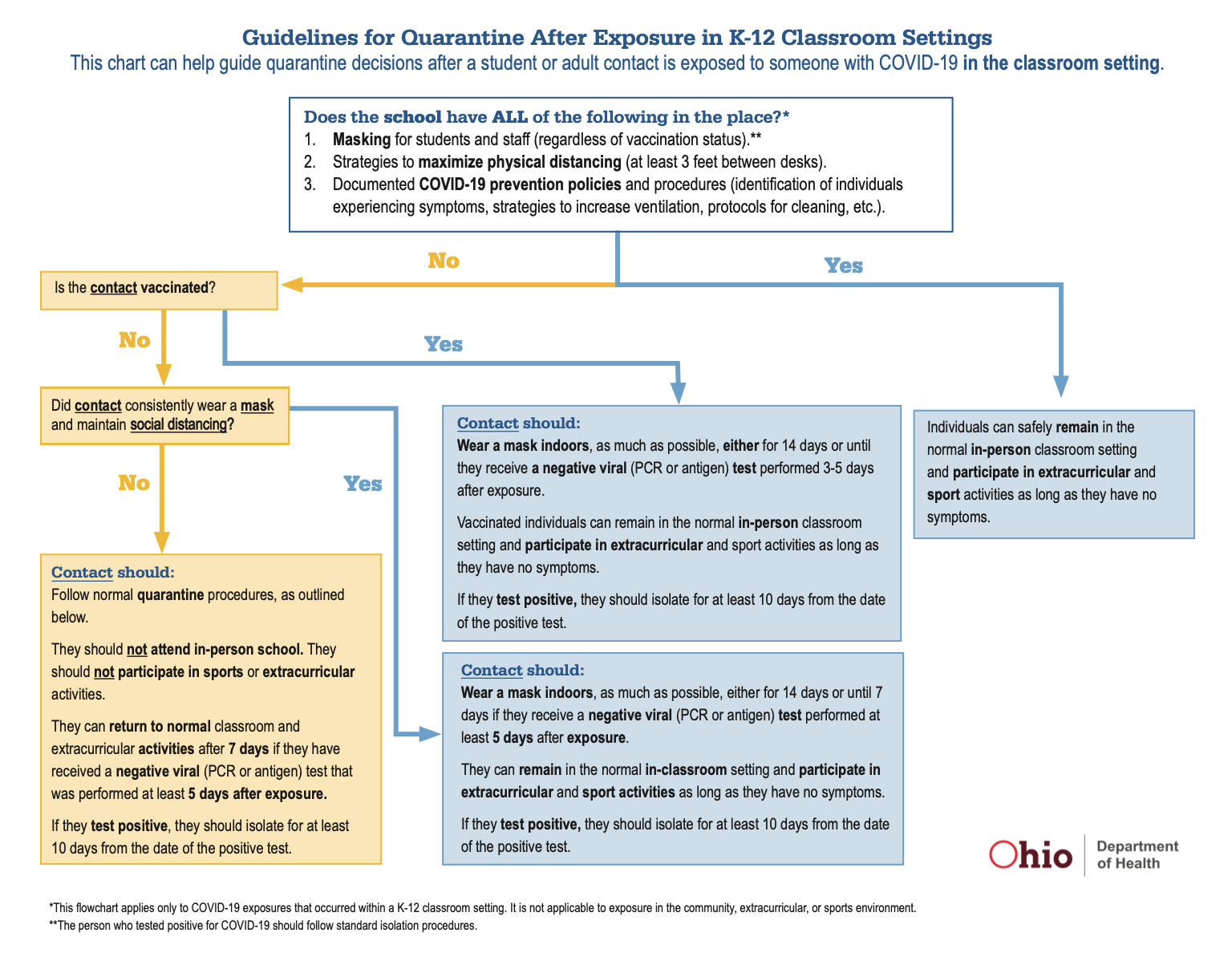 College Coursework
Metro students taking classes at The Ohio State University, Columbus State Community College or Franklin University should follow the guidelines sent by their specific higher ed institution.
STAYING HEALTHY
We encourage everyone to follow these recommendations from the CDC:
Avoid close contact with people who are sick and stay home if you are not feeling well.

Avoid touching your eyes, nose and mouth with unwashed hands.

Wash your hands often with soap and water for at least 20 seconds. If soap and water are not available, use an alcohol-based hand sanitizer with at least 60% alcohol content.

Clean and disinfect frequently touched objects and surfaces.
DEPT. OF EDUCATION RESOURCES