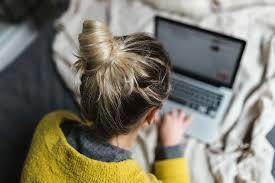 Virtual Instruction March 17-April 3
Mari Burgett
Friday, March 13, 2020
We would like to thank our Metro community for your support and patience as we work to finalize plans for Metro students. We want to make decisions that are in the best interest of our students and the larger community.
Based on the Ohio Governor's directive to schools, we will be extending our Virtual Learning from March 17th through April 3rd (a week longer than initially planned). On Monday, March 16, teachers will have Professional Development day to plan their virtual lessons, so there will be no classes.
Virtual classes will be held on Tuesdays, Wednesdays and Thursdays, with Advisory and office hours on Fridays. It is our goal to continue to provide engaging lessons in our virtual environment and to provide resources on Schoology.
A Google link will be sent out to parents who may have questions to send to us. Answers will be communicated on the doc every few days, or as answers become available.
Thank you for your continued partnership and cooperation.
Meka Pace, Metro Superintendent